Take it from the experts a well-dressed window can do wonders and can transform the aesthetics of your living space. Blindtex has got so many different window covering options to choose from, whether you're looking for luxurious custom-made curtains, window blinds or shutters- We've got you covered. Our handy guide will assist you in finding the ultimate window treatments to suit your style.
Bespoke Curtains
For a sleek finish, you can't avoid opting for a bespoke window covering especially made-to-measure curtains designed according to your specific requirements. Blindtex's extensive range of custom-made curtains offer absolute value for money offering your room an exclusive, personalised feel. We also offer you a choice of headers where you can choose from classic pinch pleats to contemporary waves. We know the importance of finishing touches therefore we pay extra attention to details like pelmets and tiebacks to accessorise the window.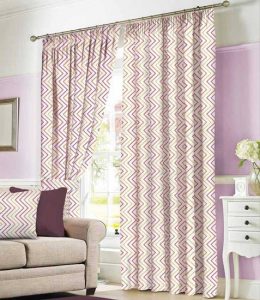 Roller Blinds
If functionality is what you're looking for in your window covering, then Roller Blinds are an ultimate choice as they're a perfect blend of stylish functionality. The Blindtex collection offers you an extensive range of fabrics to choose from, with elegant lusters for living rooms, trendy blackouts for bedrooms and durable prints for bathrooms and kitchens. Also, if you have small children, our experts always suggest installing child safety mechanism with your blinds or you can also opt for automated roller blinds.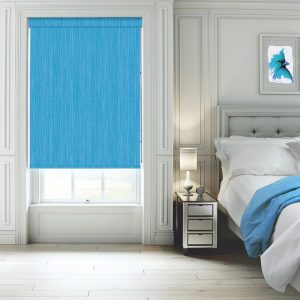 Roman Blinds
Roman blinds are an ideal way to infuse classic elegance to your home. Roman Blinds are luxurious and can revamp any interior. Blindtex's range of Roman Blinds are specifically designed to offer stunning and diverse collection of fabrics allowing you to create any type of mood or look. Roman Blinds are the ultimate window covering if you're looking for a blend of soft drapery and modern window shades.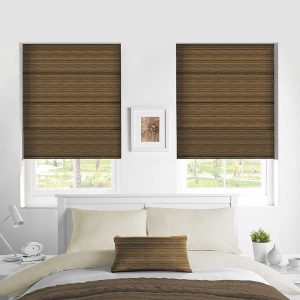 Vertical Blinds
Vertical blinds are possibly the most versatile window dressing as they are highly adjustable and stylish. Given the wide range of materials and textures of Vertical Blinds offered by Blindtex there's always something to compliment the style of your home. If you love a classic & minimalistic interior, then this window dressing style is perfect for you because of its sleek design.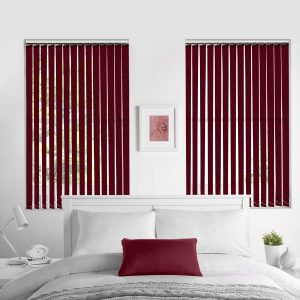 Duplex Blinds
Duplex blinds are basically a modern take on traditional roller blinds. There so many other names for Duplex blinds for example day and night blinds, vision blinds, zebra blinds, double roller blinds etc. but what's important is that they are extremely stylish that will give your living space just the right amount of light filtration and ensures privacy when required. With Blindtex signature collection of made to measure Duplex blinds you'll get the perfect range of colours & fabrics to create the statement look for your home.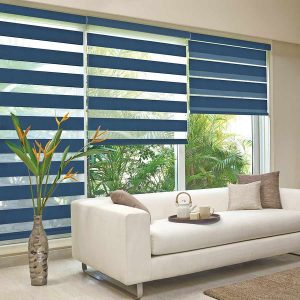 Honeycomb Blinds
Honeycomb blinds are also known as Cellular shades designed with multiple layers of pleated fabrics and usually have multiple layers of cells, which are designed to offer additional insulation in your home. Apart from being highly energy efficient, it's also very easy to operate them mainly because they are available in cordless mechanism which makes honeycomb blinds aesthetically pleasing, removes the hassle of using a string or cord to adjust the blinds and gives you the ease of operating the blinds by hand to pull up or pull down.
Panel Blinds
With their flexible nature, Panel blinds are an ideal choice for dressing up large and wide windows or bi-fold and patio doors. Not just that Panel Blinds are often proved to be excelled room dividers offering a sleek décor for your living space. Blindtex strives on creating innovative shading solutions for your home and our range of Panel Blinds are designed to ensure versatility and provide contemporary control over light filtration, glare and privacy.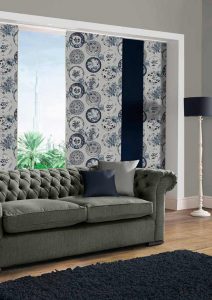 Aluminum Venetian Blinds
Aluminum Venetian blinds are a great way to create a stylish living space. They are extremely light yet robust enough to handle moisture and humidity which makes them an ideal choice for kitchen and bathroom. And let's not forget the easy to use pull cord that offers you with tilt control to adjust the blinds for privacy and light filtration.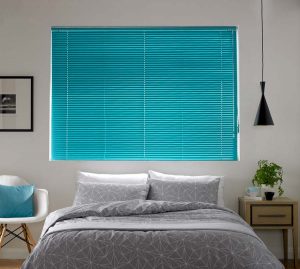 Fauxwood Venetian Blinds
Faux wood blinds are designed to be highly resilient, durable, and moisture resistant making them an ideal solution for your home specifically for bathroom and kitchen. They offer rustic aesthetic to your interior thereby creating an elegant ambience. If you get into the details, they have an uncanny resemblance to real wooden blinds but at a more affordable cost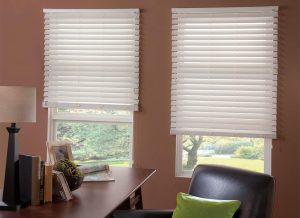 Plantation Shutters
Plantation shutters are incredibly versatile and will fit in elegantly in any interior design scheme be it traditional, country or coastal. With Blindtex's range of window shutters you also get to pick your preferred style as we have many for example Full height shutters, café style shutters, track system shutters, tier on tier shutters or solid shutters.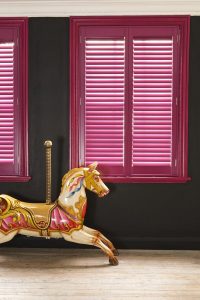 Shopping for window coverings was never so fun right? Stay tuned for more inspiration!